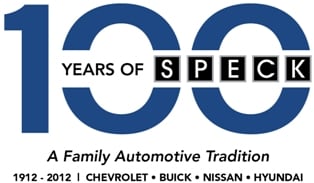 C. Speck Motors, Inc. was founded in 1912. Clayton Speck
and his brother-in-law moved their families from Illinois to Sunnyside, Washington in the early 1900's. Clayton's first business endeavor
was operating a cafe. He also did painting. In 1912, Clayton and his brother-in-law founded the Speck-Rowland Garage with Buick as the car franchise.
The Chevrolet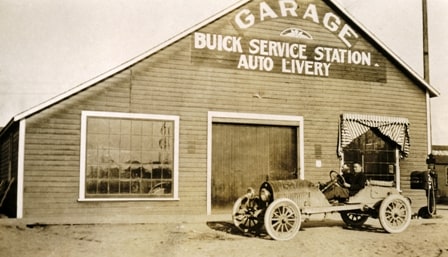 division was added in 1917. In 1920 Clayton bought out his brother-in-law. During the early years, it was not uncommon for customers to trade items such as guns or rings as down payments on cars. Old financial statements list cows, diamond rings, and other items among dealership assets.
A new dealership facility was built on the corner of Sixth and Franklin during the height of the Great Depression. With the economy being what it was, many skeptics thought Clayton had a made a huge mistake. During World War II, Speck's service facility was converted to a machine shop manufacturing parts for the Military. Not until late 1945 and early 1946 were they able to get new cars again and those were sold on a lottery basis to their customers.
Clayton passed away in 1952. He was remembered for his generosity over the years to employees, customers and even people he did not know.
Clayton's grandson, James C. Speck, received a letter in the early 1980's from an elderly woman who was living in the Seattle area. She wanted the Speck family to know that Clayton Speck had for many years been a huge financial supporter of an orphanage she managed. No one in the family ever know of his involvement before the letter. There are countless stories of the great character of Clayton Speck.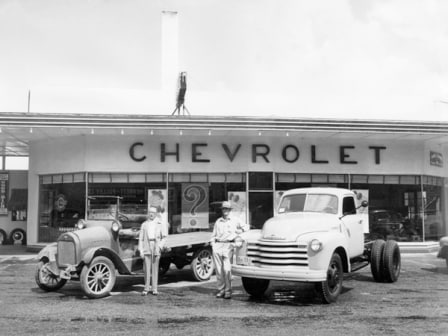 In 1950, James R. Speck became the Dealer Principal of C. Speck Motors, Inc. He was attending the University of Washington after serving in the U. S. Army when his fathers health was not doing well. He returned to run the family business and guided the business from the early 1950's until his retirement in 1975. In those days, distributors located in Seattle and Portland wholesaled Buick's and Chevrolet's to the dealers. Most vehicles had to be driven to Sunnyside for retail. It wasn't until the early 1950's that rail-cars were used to ship the vehicles to the city. However, it was the responsibility of the dealership employees to unload the cars at the rail sidings. Ja
mes R. Speck was President of the Washington State Auto Dealers Association in 1966. He was a big supporter of youth activities in the town such as American Legion baseball, little league baseball and the school Patrol. When the City of Sunnyside wanted to purchase a Jaws of Life for the Fire Department he lead the fundraising to acquire the equipment plus donated a vehicle to use with the Jaws. He was a very giving and community minded individual with a big heart for those who were less fortunate.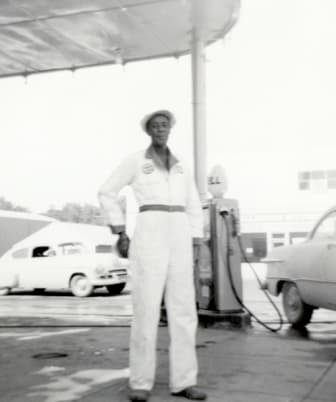 One employee that became a fixture of the Sunnyside community was Charley
Barber. Charley was in charge of the gas pumps in the front of the dealership and
was known by every child in town who walked by on their way to school. Speck Motors had the greatest ambassador in Mr. Barber. He worked for three generations of the Speck family.
Charley Barber was born in Rockhill S.C. on April 5th 1908. Charley was "drifting" when he arrived in Sunnyside in 1934. He had traveled from the East Coast, working in Pittsburg, Philadelphia, Washington D.C. and a several other places. Charley worked as a waiter, fry cook, bellhop, bus boy and in his own words "anything he could find to do, that paid a wage". Charley was hired by Clayton Speck at C Speck Motors in 1948. Charley worked for Clayton, Jim and JC becoming part of the "Speck Family" thru 3 generations. While employed at C. Speck Motors Charley pumped gas, ran parts, kept the dealership looking nice and neat and a dozen other things! Charley and his wife Betty raised 2 daughters in Sunnyside and he said "it's been a good life". Charley was very helpful with the upcoming 4th generation Speck family. He assisted with the chauffeuring of the current owner Katy Speck Moore by helping her mother with transportation to Katy's pre-school.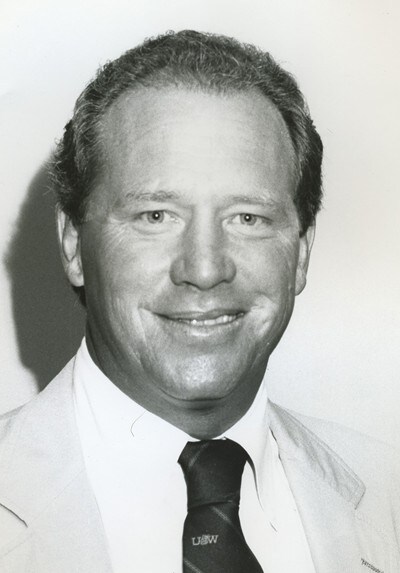 In 1975, James C. Speck became the third generation to own C. Speck Motors, Inc. Tw
o years later, his father, James R., passed away. He was selected to serve on th
e General Motors "Dealers Advisory Board" in 1985. The Nissan Franchise was added in 1985 and a separate showroom was built at the south end of the Sixth and Franklin location. During the late 70's and
80's business flourished and plans we
re made for a larger facility.

Kathryn "Katy" Speck, daughter of James C. Speck, joined her father in the auto business in 1994. She married John Paul "JP" Moore. Katy Moore became Dealer Principal of C. Speck Motors, Inc. in 1998, making her the fourth generation of Speck's in the auto business.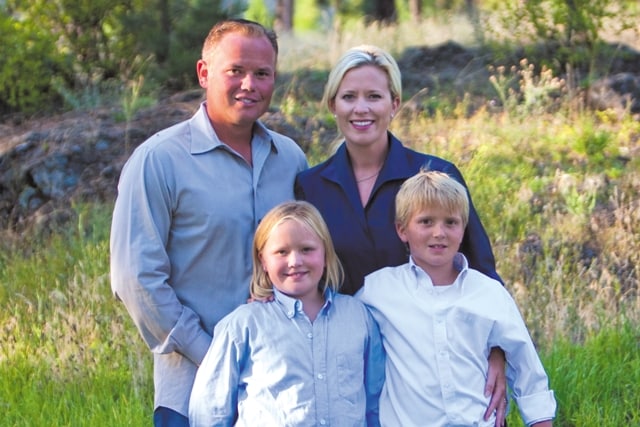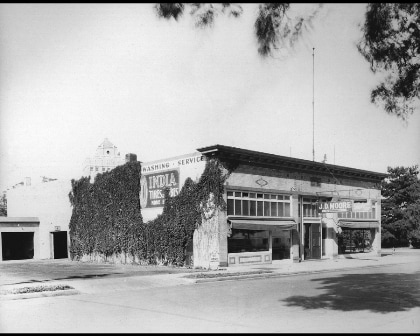 Under Katy's direction, the dealership moved its 6th and Franklin downtown location to a 60,000 square foot facility with 18 acres of property by I-82. The facility is one of the largest and most modern in the area. In 1998, JP and Katy Moore purchased Lightfoot's Dodge Chrysler Plymouth Jeep in Walla Walla and renamed it Moore Dodge Chrysler Plymouth Jeep. In 2002, the Moore's chose to sell the dealership in Walla Walla to Mark Gilbert.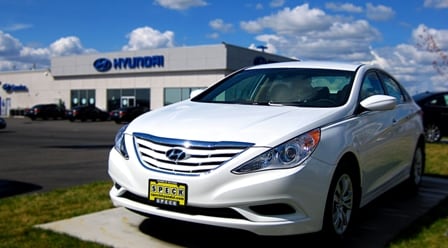 During that same time period in 2002, the Moore's were offered a piece of property off 395 in Pasco, which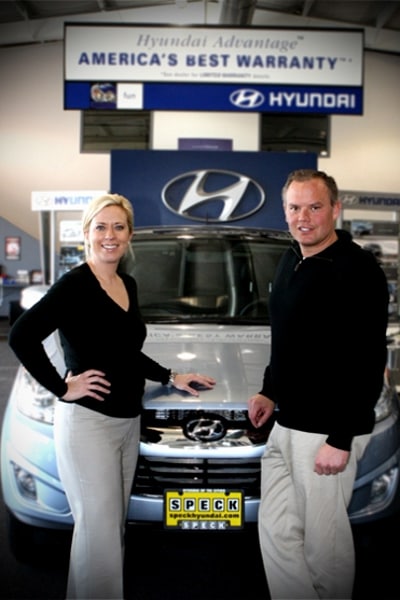 was operating as a Budget used car store. For approximately one year, the Moore's operated it as a pre-owned car dealership. In 2003, they added the Hyundai franchise. Speck Hyundai of Tri-Cities has established itself as a Premier Hyundai dealership in the Western Region.
T
h
e
most c
urr
ent acquisition was in June
of 2
008 when Jeff Hall ch
ose to co
nt
inue the tr
adition of his family owned business by
selling his Chevrolet-Buick deal
ership to t
he Moor
e's.

The history of the Hall family is similar to the Speck
family. In 1
9
6
1, Wall
y and Wilfred Hall formed Hal
l Chevrolet-
Buick in
Pross
er. I
n the early
1980's J
eff an
d Joe Hall, sons of Wally H
all, were introduced into the family b
usiness. When Wally Hall retired in 1997, Jeff Hall purchased the dealership. During Jeff's
le
adership of the family business, Hall Chevrolet-Buick has won many ach
ievements and awards including 198
3 Washington State Dealer
of the
Year and the 1998 and 1999 Chevrolet Genuine Leader Award.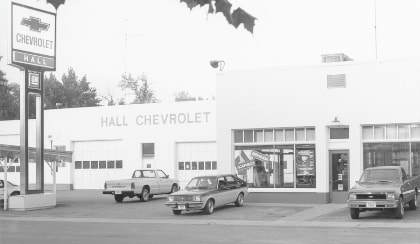 Today Hall Chevrolet-Buick in Prosser is prou
d to say it is still family owned. Katy and JP Moore chose to keep the Hall name as the employees are what define a dealership. Maintaining superior customer service and a familiar small town feel were strong factors in their decision.